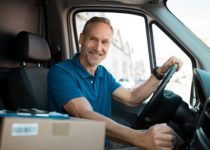 Positive feedback is great to have, as it demonstrates that your business is doing what it needs to in order to please customers. However, when it comes to finding ways to improve your offering, it's often the more negative comments that tend to be the most constructive. By looking at the issues that customers describe in their feedback you can find new ways to improve your delivery services. Some of the most common options include:
1. Review the technology that you're using
Many customer complaints arise from technology that is either too complicated to engage with or very out of date. Intuitive software that is designed to make life easier for customers, and for you in terms of service delivery, can make all the difference. If you're getting negative customer feedback, review this in the context of the technology you've invested in – is there something out there that would be more effective and help to improve service to halt the complaints?
2. Set your standards – and stick to them
Customer feedback is very useful when it comes to highlighting promises that are not being delivered on. If you find that there is a lot of feedback that points to disappointment and unmet expectations then there are two ways you can improve your delivery services. The first is to ensure that you're not overpromising, as that will always lead to disappointment. The second way is to implement quality control standards so that every customer receives the same, great service.
3. Actively seek out feedback
It's difficult to know whether your delivery services are actually achieving your goals if you don't hear it direct from customers. Actively seeking out feedback will help you to establish what needs to change. You'll also be able to create strong customer loyalty by listening to customer needs and then making changes to your delivery services to accommodate them. Perhaps customers need a faster delivery option – or something more secure than mailbox delivery. You can improve the delivery services you provide by asking your target audience exactly what they need.
4. Don't ignore the little things
It can be tempting to focus only on the bigger issues, or those that have received multiple complaints from customers. However, if you do that then you may find that smaller problems escalate when you could have dealt with them earlier. Pick up every piece of criticism that you get via customer feedback. Review and evaluate each one – you don't have to act on all of them if they wouldn't improve your delivery services but it's important to be aware of them.
5. Make happy customers your target
The customer is not always right but they are always worth pleasing, if possible. If customer feedback reveals a feature of your delivery services that is missing and would make for happier customers then make it happen. It's important to ensure your budgets balance and your business isn't overstretched but if you have the resources to give customers what they want it's always worth doing.
At UCS we take a customer-centric approach to provide delivery services that ensure maximum customer satisfaction at all times. Get in touch with us today to find out more.