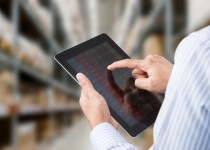 Automation is something that is becoming more common in different areas of business. The basic concept is that as many processes are as automated as possible, which saves time as well as increasing efficiency. It saves costs due to reduced labour, whilst eliminating the risk of human error and improving the overall service provided. With a growing number of businesses choosing to automate their logistics, could your company benefit from following suit and doing the same?
Transportation is made easier
Transportation is a large element of any business' logistics process. Integration with online ordering can allow customers to choose their delivery time and whether they want a national or international delivery. This will automatically determine their delivery cost at checkout, which will save unexpected incurred costs if it had not been determined early on.
Real time information and updates
Automating your logistics can give you greater insight into what is happening with each delivery in real time. It can track things like the method chosen for transportation and allow you to make better decisions in the future to improve efficiency and pick more cost-effective options if there are orders that are regular and can be grouped, or whether orders are sporadic.
Increased reliability
Logistics automation is an effective way to remove the chance of human error. Automating data processes and orders can increase reliability. Making errors with data entry can be extremely costly, so eliminating this risk is beneficial.
Customer service is improved
Automatic tracking also means that you can allow your customers to see where their delivery is at any given time, which provides them with an accurate estimate of when to expect it to arrive. Automated updates can be sent directly to customers when their parcels are out for delivery and provide an update as to the exact time of delivery. Reliability and tracking are some of the greatest factors that lead to customer satisfaction. This leaves you with brand ambassadors, and often repeat customers.
Greater speed and control
Automating your logistics makes it easier to scale processes up and down as demand changes. It speeds up the order to delivery process and makes everything more manageable. Changes can still be made, but using automated systems for tracking and notifying customers at each stage of the process can improve overall communication.
If you're looking for some help managing your logistics and would like to find out more about automation, get in touch with UCS today.