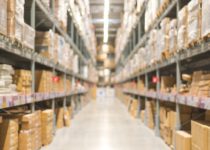 The UK parcel market is undergoing a period of intense growth. Last year – according to the Pitney Bowes Parcel Shipping Index 2017 – parcel deliveries increased by 12% to 2.5 billion. In the period 2017 to 2021 a compounded annual growth rate of 10% has been predicted for the UK parcel market. That means that by 2021 it could be worth a substantial £119 billion. So, the unstoppable force of UK parcel delivery is set to continue this marked increase – but what is causing such impressive growth?
The rise in ecommerce
Ecommerce has seen vast growth in recent years and this is now beginning to have a knock on impact on the UK parcel market. As more and more people shop online – via laptops, PCs and mobile devices – there is an increased need for delivery options for those items. In years gone by, delivery in the UK was dominated by Royal Mail. However, given the explosion in demand, the market has now become much more diversified, providing a wider range of options for consumers.
The impact of Amazon
Amazon is one retailer that has pioneered the use of alternative delivery services in the UK parcel market and beyond. It has begun to gradually wean itself off Royal Mail as a parcel delivery provider and its own in-house logistics accounted for 7% of its parcel shipments in 2016. With big brands like this leading the way, new parcel delivery providers are entering the market to partner with smaller retailers to offer an alternative to Royal Mail and a wider range of choice and fulfillment services.
The B2C market
The number of B2C parcel shipments is increasing – while this currently makes up 42% of the UK parcels market the figure is due to rise at a faster rate than B2B. The demand created by this increase is expected to play a significant role in driving the growth of the UK parcels market towards the hundred billion pound valuation in 2021.
International deliveries
Currently, domestic deliveries make up around 82% of volume in the UK parcels market and international deliveries just 18%. However, this balance could be set to change significantly as businesses broaden their horizons in terms of target customers and the range of international shipping options gets faster and cheaper. And the global parcel market is huge, growing at an even faster pace than the UK parcel market – a 20% increase is forecast every year between now and 2021, much of which could trickle down to local markets like the UK.
Given the statistics involved, it's clear that the UK parcel market is expanding at an impressive rate. The rise in the volume of parcels being delivered is triggering more logistics partners to enter the market and offer a broader selection of services. Outsourcing deliveries to an independent courier company is now a very attractive option, helping businesses large and small to reduce costs and save time and money when it comes to logistics and fulfillment. Plus, the increased range of delivery options means that service can be improved with a better shipping choices for customers.
If you'd like to find out more about how your business could benefit from a versatile fulfillment partner in this booming market get in touch with UCS today on 08448 793229.