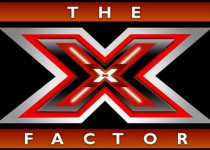 The X-Factor charity single 'Hero' has become the fastest selling charity record of the decade selling over 300,000 copies in it's first week, and Bracknell based courier company The UCS Group had a big part to play in it's success!
When radio pluggers Hungry and Woods were given the task of delivering the song to the likes of Radio 1, Radio 2, Capital, Heart and Magic FM they had no hesitation in asking UCS for their help. Chief plugger Leighton Woods (who has previously worked to promote singles by Leona Lewis and Westlife) said 'we have been working with UCS for many years and they have never let us down so it made sense to get them involved in what looks like being the biggest selling single of the year.'
A cover of Mariah Carey's nineties original, 'Hero' was recorded by the 12 finalists in this years X-Factor and sees all proceeds going to the Help for Heroes campaign to help raise money for servicemen and women injured in the line of duty.
Managing Director of UCS, Wayne McDonnell said he was 'extremely proud' to play a part in the song's success.