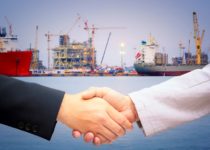 The majority of businesses are now operating online in some capacity, with most giving customers the opportunity the buy products online. There are many elements involved in this process, which make up your logistics strategy, and outsourcing this to a logistics partner can have some significant benefits that are much more difficult to achieve in house.
#1 Greater flexibility for product deliveries
Using a logistics partner gives companies greater flexibility for their deliveries since there will be various delivery options already established and available, to a variety of locations. This gives them the chance to offer a variety of delivery choices to customers including Next Day Delivery or standard timing within 3-5 days.
#2 Efficient and cost-effective solutions
Cutting costs and time are at the centre of any businesses in order to make profit, whilst also keeping prices down. Outsourcing your logistics cuts in-house costs and overheads. It also increases the overall efficiency of your supply chain management, since each order is taken care of from the initial confirmation to the delivery, by a company with the resources in place to ensure the fastest possible delivery time.
#3 Low cost P&P
Low delivery costs is one appealing factor to potential customers. Packaging and shipping products alongside others, taken care of by a logistics partner, means that costs are shared out and reduced for postage and packaging. For small numbers of deliveries in-house, getting couriers to take parcels can be very inefficient. Using a logistics partner cuts unnecessary costs and may even enable you to give your customers discounts or special offers on delivery prices.
#4 Knowledge and expertise
Logistics companies have the specialist knowledge and expertise to process and deliver orders in the most cost-effective and time-sensitive way possible. They have already established the best routes for shipping both nationally and internationally, as well as accounting for overseas import and export taxes. This insight means that no costs are overlooked and deliveries are not delayed, whilst allowing your company to focus on their key strengths internally.
#5 Long-term customer relations
All of these factors contribute to building sustainable customer relationships. Customer relations management is something that logistics companies can bring into a partnership, which may not be immediately obvious. However, their experience means that your customers benefit from clear communication about their order, fast delivery times and options, as well as reduced delivery costs. All these things work together and result in happy and satisfied customers who are more likely to offer repeat business and recommend your company to others.
Find out more about how UCS could help to make your delivery process more efficient or work as an outsourced partner for your company, by giving us a call today on 08448 793 229.