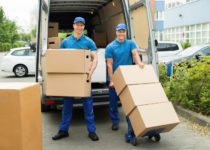 To ensure that they can maintain a strong supply to meet the demand of their customers, businesses must create a supply chain structure that is sustainable. This applies to both national and international shipping strategies, as well as addressing the environmental impact and minimising waste. Here are some of the ways businesses can work towards increasing their supply chain sustainability:
Packaging to fit your products
Not only will cutting down the size of packaging you use reduce packaging costs, but it will also reduce your environmental impact. Did you know that on average, parcels contain around 40% of unnecessary space? Cutting down packaging size to only what is required can maximise space within delivery vehicles to fit in more parcels. Why not package together multiple items ordered by one single recipient? This shares out the cost of warehousing and transportation and cuts down the amount of trips needed, which in turn reduces the environmental impact of your supply chain.
Greener packaging options
Perhaps surprisingly, more and more customers are choosing to buy products that promote sustainability and protect the environment. This may not be a pivotal factor for all purchases, but it's important to demonstrate your environmental responsibility within your supply chain management, right down to the packaging materials that you use. Cardboard and other bio-degradable materials are preferable to plastics and polystyrene, which take hundreds of years to break down, and contain toxic substances. Cardboards are recyclable, which also cuts down on manufacturing costs over time – and some companies are now experimenting with completely new forms of biodegradable packaging options such as plant-based materials.
Bulk shipping and shared deliveries
Bulk shipping not only reduces costs, but also lowers the fuel consumption, since multiple orders are delivered in any single journey. This can be done internally, but also is a great example of where outsourcing your supply chain management can be extremely efficient.
Large logistics specialists like UCS will be able to use already established transportation routes to share delivery routes between multiple companies, meaning that costs and fuel consumption are reduced even further than they could be individually for each company. This creates a much more sustainable model over time since it makes it easy to scale up and down according to varying requirements at any given time.
Find out more about how UCS could help you to improve your supply chain sustainability by giving us a call today on 08448 793 229.