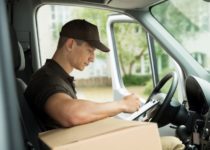 It's not only huge brands that can save money on supply chain management. It's a myth that simply the larger the bulk of deliveries, then the more the cost savings. There are a range of opportunities within any logistics strategy that can allow businesses to make savings, despite the fact that every company's requirements can be vastly different. Here are some of the logistics areas within which companies could save money:
Avoid unnecessary customer services costs
Providing delivery options is just one example of a way to cut unnecessary customer services costs. Not all customers will want express, next-day delivery, so giving them options to choose from standard delivery times can cut in-house costs. Providing services to meet the needs of customers can eliminate costs later on. For example, companies may offer free or refunded postage for unsatisfactory service, which could be eliminated if deliveries are organised to be satisfactory at all times.
Create a logistics plan
Ultimately, having a strategy in place will streamline the supply chain process. Things can be altered as required, and time and resources better allocated to create the best customer experience and cost effective service. A detailed plan also creates a more scalable strategy, which can be adapted as necessary. Planning both your sales and operations allows costs to be factored in and avoids any unexpected costs.
Establish "touch points" in your supply chain
As a part of your overall logistics plan, every company can minimise costs by working out where the "touch points" are – i.e. What are the individual stages of the order to delivery process? This can help to highlight any unnecessary stages that are taking place, cutting out any costs that are not actually critical to the supply chain. For example, is your stock being managed inefficiently and across numerous different locations that could be reduced to one or two? Could deliveries be grouped together to reduce the number of journeys required for delivery of multiple orders? All of these factors can add up to a huge expense when in fact some things may be able to be done more cost effectively.
Outsourcing your supply chain management
Whether it's overall supply chain management, or simply storage or delivery services, outsourcing can be a great way to cut supply chain management costs. A specialist logistics company already has established transport methods and routes which they can offer at reduced costs due to costs being shared across multiple customers. They also offer the expertise to carry out the supply chain management process in the most efficient way possible, whilst completely eliminating any necessary stages and costs.
Find out more about outsourcing your supply chain management and reducing costs by getting in touch with the UCS team today.