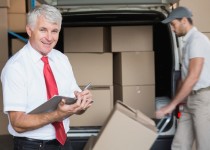 Whatever the size of your business, reducing supply chain costs can be an effective way to save a significant amount of money. From start-ups to large Multinational Corporations, supply chain management can require a huge budget, but there are a number of things that you can do to decrease your business' supply chain costs. These include:
Step 1: Find out what your customers want
What are the demands of your customers? Do they want next day delivery, or are they looking for options whereby they can choose the speed of delivery? Perhaps not all of your customers want to pay more for a fast delivery service that they don't need – so finding out what your customers do require is key to developing strong customer relationships and securing repeat business.
Step 2: Create a clear supply chain strategy
Once you've established your customers' demands, you can create this into a clear supply chain strategy. A "one size fits all" service won't necessarily meet the needs of your different customers, so managing the varying expectations and services for each of them successfully can reduce costs and eliminate issues in transportation and communication.
Step 3: Stay up to date with demands
Customers' demands are constantly changing, so finding out what your competitors are offering can be a great way to get ahead. For example, same day delivery is becoming increasingly popular, as it offers the most convenient, fastest delivery times for urgent orders, which may lead to increased sales as your services exceed those offered by your competitors. Predicting customer behaviour based on feedback, and updating your operations and services can help you to allocate funds effectively, can help you to choose the right price points for the different postage options that you offer.
Step 4: Cut costs at both ends
Identify where you can cut costs at each end of your supply chain – from your suppliers to your customers. There are many factors that can influence the costs of supply and delivery, such as distance and method of transportation. To minimise costs, choose a supplier that has standard delivery costs for nationwide and international deliveries, to avoid unexpected charges. This should also factor in time for delivery, to match customer pricing and ensure that you make a margin on the items that are being delivered. Again, offering things like reduced postage costs for multiple orders can help your customers to save money, whilst securing you a greater volume of orders.
Step 5: Choose a logistics provider
Ultimately the most cost-effective method of supply chain management is often to outsource to a logistics partner rather than making changes in-house. A reliable logistics provider will not only give you peace of mind that your customers will receive orders on time, but they will also know the market costs and be able to source the most economical and best quality delivery options.
Find out more about outsourcing your supply chain management and decreasing costs by getting in touch with UCS today to discuss your requirements.