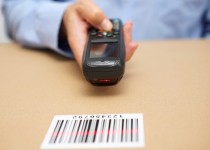 Logistics is a growing industry, with many businesses shipping internationally, as well as nationally and locally to their customers. The ability to ship products across the world can broaden your customer base significantly, so being able to do this successfully and efficiently is vital. For companies who are starting up and considering using a logistics partner, or those who are looking to refresh and update their logistics strategy, here are some of the pros and cons of working with a logistics partner:
Costs of a logistics partner
As with outsourcing any area within your business, there is a cost to using a trusted logistics partner. However, consider what you are paying for. The expertise and knowledge that your logistics partner can provide can help you to save money by using the most cost-effective solutions and avoiding unnecessary, unexpected costs.
Their knowledge of international tariffs and trading can help you to avoid fines, and they can use established transportation routes to ensure that you have the cheapest shipping methods to meet your requirements.
Flexibility and convenience
In addition to saving your business money, experienced logistics partners will only charge you for the services used – and you don't have to commit to large storage spaces and trucks for transporting goods, as you can utilise their already existing networks across freight, ship and air. This allows you to focus on your strengths in-house and free up your resources, whilst your logistics providers ensure that your goods are delivered on time.
It also gives you the chance to offer flexible delivery options to your customers. Find out the capacity that your logistics provider can offer – for example next day delivery across Europe, or even same-day delivery.
In-house control
Leaving your deliveries to an independent logistics provider obviously gives your business a hands-off approach. You trust your company's reputation to your logistics provider, and leave it to them to ensure safe and reliable delivery. A significant amount of trust has to be given in order for this to work.
However, a good logistics provider will have a vast knowledge and experience about how to solve any problems that might arise with deliveries, as well as processes already in place to deal with these things. You will benefit from their understanding of logistics management, as well as their trained delivery drivers, couriers and administration staff. Of course, they will always be keen to provide seamless services in order to guarantee your continued partnership, so this will ensure a flawless delivery at all times.
Choosing a third-party logistics provider
Working with a logistics partner can be extremely helpful to both start-ups and growing businesses. They can provide a way to expand global customer reach, cut costs and allow you to focus on your in-house strengths whilst you can rest assured that all deliveries are being taken care of to the highest standards.
Find out more about working with a logistics partner and the benefits that it could bring to your business by getting in touch with UCS today.