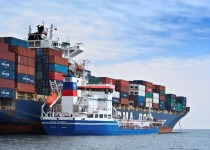 For businesses shipping products internationally, there are a number of challenges that can arise. If this is a new or ongoing venture, the same problems are commonly experienced by a wide range of industries, simply because of the difficulties that arise when shipping abroad. Here are the top logistics issues that are faced by businesses shipping internationally.
Meeting customer demands
Meeting customer demands is key to ensuring successful sales, recommendations and repeat business. Managing expectations against the realistic services that you can offer is important. More customers than ever before want next-day delivery services – with a number of companies now offering this as a standard delivery option. This places pressure on businesses to compete to provide these same delivery speeds, which can only be guaranteed with a successful and highly-efficient transportation system in place.
Reducing high costs
Of course, such high service demands don't come without their costs. Transport costs can increase due to growing demand and competition. Fuel costs can be substantial, and for smaller businesses looking to transport a smaller volume of goods, this can be disproportionate to the value of the goods themselves. Charging expensive delivery to customers is also likely to deter sales, so it's important to pitch prices realistically and fairly.
Embracing technology
The society we live in utilises technology on a daily basis, and this is no different when managing logistics. When used correctly, technology can be a useful tool for ordering, tracking and confirming deliveries. Drivers should be trained to use technology to mark items as tracked on collection and delivery at different transportation stages, calling ahead to customers expecting deliveries, and giving customers the ability to digitally sign for items on arrival. Customers now generally expect to be able to track their deliveries, as well as the convenience of an expected delivery slot of a couple of hours.
Where does a logistics partner come in?
These are just a few of the challenges faced by companies that are shipping goods internationally. Overcoming these issues requires detailed experience and expertise to ensure a smooth and efficient delivery at all times. Logistics partners are able to simplify and overcome these problems for companies shipping overseas, since they will have already established transportation networks to provide fast and cost-effective solutions.
Logistics providers will be picking up a large volume of parcels from nearby locations, meaning that transportation costs are shared. Their experience in customer management and communication through technology will allow faultless tracking and information to be at the hands of your customers at all times.
Discuss your international shipping requirements with the UCS team today on 08448 793229, and find out how we can make the overseas shipping process more streamlined for your business.