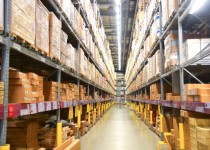 For new businesses looking to establish a new logistics and supply chain management strategy, to companies looking to assess their current strategy, it's important to be aware of the issues that come with warehousing. Here are the 5 common warehousing issues and solutions:
Warehouse space and layout
Warehousing is largely about space optimisation. Small businesses may not need large warehouses, but the bigger the storage space, the higher the costs incurred. Making the best use of this space possible can help to minimise costs. Laying out items is important to save time too, whereby the most popular items are easily accessible, and fast-moving stock can be packaged more quickly.
Keeping an accurate inventory
Stock accuracy is vital to ensuring the smooth operation of a product-based business. The constant movement of stock in and out of the warehouse can mean that numbers are inaccurate, leading to supply and demand issues when orders are placed which exceed the volume of items in stock. Additionally, where extra items are being stored, this can unnecessarily incur greater storage costs. Keeping an accurate inventory can avoid these issues occurring.
Location of goods to ship
Choosing a location for your warehouse can prove difficult. Ideally it will be somewhere that makes it easy to ship products both nationally and internationally. It also needs to be easily accessible for couriers to ensure fast and efficient delivery times. UCS offers a unique service whereby we can store your goods in our warehouse before shipping. As soon as an order is placed, we are able to package and send it efficiently, making the process as seamless as it can be. It also means that orders to similar areas can be delivered within the same journey, therefore saving costs.
Inefficient order-to-delivery processes
Sometimes there can be a significant delay from the time that each customer makes an order to the time that it is dispatched. Inefficient order-to-delivery processes can extend the time that a customer is waiting for their order to arrive, which may dissuade them from making repeat purchases. UCS' automated system enables them to get the order packaged and sent as soon as an order comes in through your website, meaning that the time-consuming communication process is eliminated and your customers can receive their goods sooner.
Too many stages
Along with inefficient communication, it can be costly to have too many changeover stages within the delivery process. It is far better to minimise the stages. For example UCS receives orders directly, where our in-house team will get to work packaging, ready to be picked up by the allocated delivery driver. This will then be delivered directly where possible, minimising the transfers that are necessary.
Overcoming warehousing issues
UCS' integrated system allows our customers to store their products in our warehouse, using only the space they need. This can save them costs, as well as cut down on dispatch times since orders automatically come through and can be packaged immediately. Our customers can benefit from each other – where we have deliveries taking place to certain locations for multiple customers, delivery costs are reduced.
Find out more about increasing efficiency by revisiting your warehousing strategy and getting in touch with UCS today.