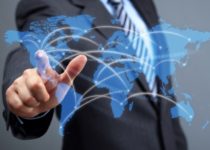 For any business, growth is a positive sign. You may have carved yourself a nice niche in your sector, and may enjoy a healthy market share, but if you are not thinking about expanding into new markets, you might be missing out on a number of opportunities.
In today's business landscape, for the sake of profitability and to remain competitive in the market, a business should be on the lookout for new markets. However, a new market means new challenges, trends and more to take into consideration. One of these things is your logistics strategy – whether you are expanding to new local areas or branching out worldwide, there are several considerations to bear in mind:
Understand the Typical Buyer
A new market means you are faced with new buyers, who will all have differing expectations. The best option is to view the buyers in the new market as separate entities from the previous buyers you used to interact with. This allows you to effectively understand their challenges, likes, dislikes and other trends that impact their buying power. For example, more and more buyers are now expecting faster delivery times, such as Next Day delivery, which is something you should consider the cost of and whether you are able to offer this in order to gain sales.
Identify the Barriers and Competitors
Identifying the barriers you might face can help to solve them. Things such as tariffs for international delivery could not only restrict entry but also mean smaller profits for your business unless you are willing to impose greater costs on your customers. This is where market knowledge and experience comes in. Relying on a specialised logistics provider can help you to use established delivery routes, share costs and provide a reliable service to your customers.
Test the Demands
Even if the market looks favourable, there is no guarantee that your business will flourish in it unless there is a demand for it. Due to this, it is always advisable to test the demand in the market before launching your products and services on a larger scale. In certain markets where there is wavering demand, it is not uncommon for businesses to work together, thereby increasing demand and improving market conditions. UCS works with a number of customers by establishing shared routes and transportation to streamline delivery processes and cut costs for our customers.
Review Your Current Strategy
Does your current logistics strategy fit with the increasing and changing demands as you break into new markets? Perhaps international delivery is not something you have experience of, or you are looking to improve the costs involved in the deliveries you are already making to save money to branch into other areas.
Whatever your concerns, give UCS a call today on 08448 793 229 to find out how we could help.