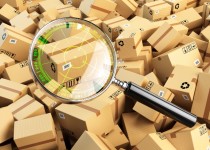 Partnering with a logistics provider brings a number of benefits to businesses looking to keep their ordering and shipping process as simple and cost-effective as possible. However, if your systems are not integrated effectively, this can slow down the process and lead to possible delays with orders being sent to recipients.
Integrated and automated systems
When you're looking to outsource your logistics, it can often be because you want easier processes in place to secure fast and reliable deliveries to your customers. However, this can be slowed down if communication between yourself and your logistics provider is unreliable and unautomated. UCS's bespoke booking system can either link to a website or in house system. This means when a customer makes an online purchase or an employee processes a job on your company's in house system this can then transfer the information direct to UCS in order to create a shipment. There is no need for double entry of the same information into 2 systems; once UCS receives the booking they can immediately start the packaging and delivery service. Therefore streamlining the process and saving valuable time for staff to carry out other important tasks.
Storage of goods
As well as the processing taking place directly with your logistics provider, outsourcing your supply chain management can also mean the availability to store products ready for packaging and shipping. This cuts storage costs, and simplifies the whole process, since the products will be onsite with your logistics partner ready to be packaged immediately when an order is made. This means that the order is sent as quickly as possible to ensure the fastest delivery times, as well as taking care of any storage requirements at the same time.
The benefits of automation with your logistics provider
UCS' online booking system can now link to other in-house systems such as e-commerce sites. Each time your customers make an order, this is automatically fed to their booking system, ready to be actioned. This streamlines the entire order and delivery process into a smoother system, meaning that UCS takes full responsibility as your logistics partner to make sure that your customers receive their goods on time, and in perfect condition.
Facilitating specific requirements
If you also require storage, UCS can store your products in their warehouse, in order to further speed up the order to delivery process. They can auto-ship each order as it comes in, going immediately to the warehouse to box it up, before sending it out.
Find out how a logistics partner could free up your time and give you a hands-off approach to flawless deliveries by giving UCS a call today on 08448 793 229.