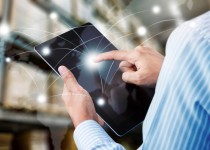 As a buyer, all you want is a simple way to place an order, and the assurance that it will arrive within the designated time. As a business, the priority is to keep this as efficient and cost-effective as possible. Interestingly, software can have a very important role in simplifying your order to delivery process, to keep both the customer and us business owners happy!
Slow processes leave a sour taste
Customers left waiting for their orders to arrive after the designated time can be left feeling dissatisfied and unlikely to return to make repeat orders. They can be left with a sour taste, and even the ability to generate some negative brand awareness by sharing their experience with others, online and offline. The order process should allow customers the option to choose a delivery time and price to best suit their requirements, so even having a couple of choices is important. This could be faster delivery times, or allocated timeslots.
Automation simplifies the whole process
Completing the process from one order to delivery can be complicated enough. Keeping track of different delivery times and services begins to make the process a whole lot more complex. This is where automation software comes in. Integrated software can ensure secure and reliable deliveries for your customers, making sure that once an order is placed online, the details are immediately processed and carried out as per the order.
For example, an order for next-day delivery can be notified to be boxed and prepared for dispatch immediately. Shipment details and delivery notes can be automatically generated, making packing easier. This can all be done through one single integrated system, therefore minimising the chance of orders getting lost or details confused during this process.
Storage and transportation
Software can make storage simpler too – by tracking which items are most popular and therefore need to be stored in an accessible place, compared to less popular items which may not be required as often.
This can become even simpler by outsourcing to a logistics company. UCS offer our customers the chance to store their products in our own warehouses so that once an order is placed, we are notified automatically and can begin to package the orders and speed up delivery times. What's more, we have already established national and international transportation methods and will be able to select the best options to get orders sent as quickly as possible.
Whether you require a hands-off experience with complete management including storage, packaging and delivery from the moment an order is placed, or just some advice about simplifying your order to delivery process, UCS can help you give your customers a much better experience. Get in touch today to speak to one of our team on 08448 793 229.