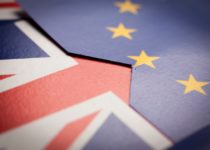 One of the main concerns with Britain leaving the EU is the affect that it will have on trade with EU countries. At the same time, the UK trades with non-EU countries on a regular basis, so it's worth also considering how this trade can be improved.
What are trade barriers?
Trade barriers are imposed in order to favour different producers or provide financial protection for them. Many countries have been working towards removing these over the past few years, as well as other barriers such as technical regulations or standards, customs procedures, discriminatory taxation and many other things.
Removing trade barriers for international trade?
Facing trade barriers when exporting isn't always justified. Sometimes barriers are agreed whereas other times they are not fairly implemented. The best thing to do is contact the MAU (Market Access Unit) within the Department for International Trade, since they will be able to look into the best ways to deal with these barriers, and work closely with the countries involved to resolve any issues. In this way, the UK can work towards establishing free trade agreements with countries outside of the EU and worldwide to make trade easier for everyone.
Trade with the EU
Trade with the EU will be changing with the implementation of Brexit negotiations over the next few years. One major potential change is that there may be new tariffs put in place by EU countries in order for the UK to export goods to them, however this is not certain, and the exact details of any changes are not decided. Whatever the outcome for trade with EU countries, the UK will still benefit from improving trade with non-EU countries. In fact, when Brexit happens, the UK will not be restricted by EU legislation and can form new trade deals with other countries independently.
Expert international exporting
Whatever your requirements are, UCS is a specialist logistics company with detailed and up to date knowledge of the UK's export markets. They are able to manage your logistics including the tariffs and processes involved with exporting to both EU and non-EU countries and have worked with a wide range of companies exporting to a variety of locations. They have established export options which can reduce costs for others choosing to benefit from these shipping methods.
Get in touch with UCS today to discuss your company's requirements, by calling 01344 483835.