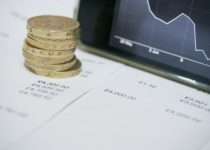 The world was watching on June 23rd last year as Britain counted up the referendum votes which resulted in a decision to leave the EU. Following this began a period of uncertainty about how trade, along with other factors, could be influenced by this. Despite there being nothing set in stone, and no current official changes, here are some predictions that may occur as a result of the decision to leave the EU, post Brexit.
Benefits for exporters
Currently, the value of the pound has dropped to around $1.27, which has risen since the initial Brexit vote. Despite the worries of the effect on the economy, this is a prime opportunity for exporters who can choose to encourage sales with countries looking to import goods whilst the value of the pound is at a lower exchange rate. Some companies have seen an increase in sales since the vote due to this alone.
Effects of leaving the single market
If Brexit means that the UK forfeits its place in the single market, and the customers union, then this will mean securing new free trade deals, or different arrangements with the EU countries separately, or the EU as a whole. There is a chance that the EU will impose tariffs, with the most unfavourable outcome being that no deal is agreed on and this will default to World Trade Organisation tariffs of 3%, in addition to 10% on cars and 32% on wine, and larger agricultural tariffs.
Threats of tariffs and red tape
Immediately after the result of the referendum vote was announced, there was talk of red tape and threats of tariffs for trading with the EU, should leaving mean that the UK leaves the single market. There are currently no figures on this, but some businesses are not worried about the proposed export tariffs, due to the ability for currencies to move up to around 20%, which makes the 5% seem small in comparison. However, this is likely to affect industries differently, with an impact more on some areas than others, it simply depends on the agreed deal.
Other potential blocks
Other potential blocks to trade with the EU include the idea of "non-tariff barriers" being introduced. These can prevent smooth transportation of goods being exported, causing long time delays and making it less favourable to source goods from the UK instead of other countries within the EU. It is likely that these may be a barrier but not necessarily a deal breaker for businesses trading with EU countries, and for importing goods from the EU, it is not likely that there will be any changes.
Stay up to date with the latest trade news in light of Brexit by reading the UCS blog, or discuss your own situation with the team today by calling us on 08448 793 229.