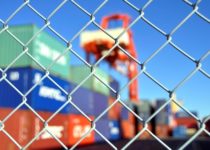 International shipping can pose significant barriers that are simply not present when distributing on a national scale. There are many elements involved – from sufficient packaging requirements to shipping methods, and foreign import policies worldwide. Many of these things are variable between different countries that will have different rules, so it's vital to be up to date with each of the markets you are selling to for the smoothest deliveries.
Import tariffs
The UK is at a critical time at the moment, with uncertainty about the tariffs exporters might face should they continue to export internationally once the Brexit process begins. Within the EU, there are no tariffs at all, but this free trade agreement is at risk as new agreements need to be formed. Some trade experts have suggested that exporters should prepare to pay some sort of a tariff as part of new agreements, meaning that they must establish in each case whether this is financially viable.
Non-tariff barriers
Barriers to overseas shipping extend not only to tariffs, but also various regulations and product standards set by each country. This is not so much of a problem for product-based industries as for services-based companies, however it still poses a barrier that needs to be overcome. In most cases, these tariffs are set up to protect domestic industries from foreign competition, so understandably they will impact on the profit made when shipping to customers internationally. Quotas, restraints and licensing are just a few barriers.
Financial arrangements
For businesses with growing overseas trade, finances can sometimes become an issue. It's important to explore what financial options are available to businesses, for example CID (confidential invoice discounting) can be useful for businesses looking to protect their working capital finance, as part of an export finance arrangement. Often, banks can make arrangements to pay invoices upfront, to retrieve the cash later from creditors, which can allow businesses to sell their products on a longer lead time.
Expert knowledge that's up to date
The easiest way to overcome barriers of overseas shipping and tariffs is to rely on experts like UCS to take care of these things for you. They can provide full management of your overseas (and UK) distribution and delivery, allowing for a more cost-effective and straightforward delivery process where your can have peace of mind that your customers will receive their orders as described and as quickly as possible. UCS has expert knowledge of both tariff and non-tariff barriers worldwide, and an existing transportation network to ensure speedy delivery of products. They have a full understanding of each barrier, and how to best deal with this to maximise your profit and increase customer satisfaction.
Find out how you could benefit from UCS' expertise in overseas shipping and tariffs and branch out to shipping internationally by giving the team a call today on 08448 793229.