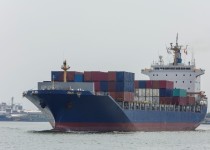 International e-commerce involves a greater number of steps and challenges than national e-commerce. Cross-border regulations can slow the process of transportation down and increase the delivery time. So how can you ensure the safe and timely delivery of products to your customers?
Regulatory challenges
The first type of challenge international sellers can face is regulatory challenges. For example, constantly changing taxes in different countries can cause inconsistencies in postage costs to different locations. Companies importing goods can sometimes be disadvantaged compared to domestic companies, so it's worth knowing where having local contacts will be helpful, and having an understanding of individual laws and regulations for different locations.
There are also regulations around specific products such as food items, antiques and alcohol, that will have significant consequences if not adhered to. It's vital to meet these regulations to avoid violating local laws. Greater than that, businesses may have to deal with legal frameworks. Doing this efficiently will ensure the timely delivery of all products.
Market understanding
Along with the practicalities, all international e-commerce demands understanding and sensitivity of both the specific market and cultural differences. This will be vastly different for every place, so it's important to have experience within each market to streamline the communication and delivery process.
Payment methods and currencies
One of the more obvious differences when shipping worldwide is not only currency conversion, but preferred method of payment. In Spain, nearly all payments are made 3 major electronic payment providers, contrasting to only 30% of payments in Germany or 60% in France being made via the same companies. Knowing this could improve your delivery time since payments can be made more quickly. Having the option to meet the preferred payment and delivery methods can also improve your international relationships and strengthen your international customer base.
Developing a logistics process
Developing a logistics process to accommodate international deliveries is vital to ensuring the success of deliveries to all of your customers worldwide. It's not just about cutting costs, but ensuring reliable and predictable delivery so that your customers know what to expect and experience consistent delivery from you.
Bringing together all of the logistics of your international orders can be complicated, but enlisting the help of an experienced logistics partner means that deliveries are made with the knowledge and experience already in place. UCS can guarantee safe and secure delivery to a variety of locations worldwide and will devise a strategy to ensure that this process is as smooth as possible.
Find out more about partnering with UCS to overcome the challenges faced by international e-commerce by giving us a call today on 08448 793 229.