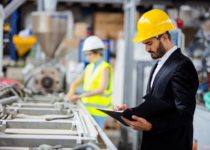 Health and safety underpin the logistics of your business, from warehousing to distribution and delivery. As it stands, with the UK as part of the EU, there are set Health and Safety standards in place that organisations must adhere to. However, as the Brexit process progresses, it is unclear how this standards and procedures could change.
Health and Safety within the EU
Currently, all EU regulations still apply to the UK, which have been decided according to the standards of different industries. Many official UK bodies have had a say in forming these rules and regulations, but it is likely that many things will have to be rewritten, re-confirmed or even changed as a result of leaving the EU.
What is the BSI and its role within Brexit?
The BSI enables organisations to perform better and improve by adhering to different practices and standards. They are primarily a business standards company, and were the first national standards body to be creates worldwide. The BSI are therefore completely up to date with all regulations and their position of membership within CEN, CENELEC and ETSI, 3 standardisation organisations within Europe, will be retained even after the Brexit process is complete.
European Health and Safety Organisations
The organisations mentioned above work to coordinate the National Standardisation Bodies within these 34 countries, including the BSI in the UK. Not only European members are a part of this, it also includes Iceland, Norway and others, but the idea is to ensure that National standards are in line with the overall standards agreed within the CEN, CENELEC and ETSI.
Countries with conflicting national standards are required to leave the organisations, but whilst the BSI is planning to comply to the same Health and Safety standards, the UK will retain their membership within these bodies even once they are no longer part of the EU.
What does this mean for your warehousing and logistics?
In the near future, UK Health and Safety regulations will continue to be influenced by standardisation programmes, which many European countries are also membership countries of. In the short term this will not mean any major Health and Safety changes to the procedures or practices in place across your logistics and warehousing, but instead companies will be required to still meet the highest standards already in place.
UCS work with each of our customers to ensure that the highest Health and Safety features are maintained at all times, which ensures that all packages are sent securely and safely to recipients.
Find out more by getting in touch with UCS today on 08448 793229.