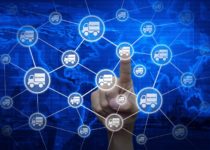 Whatever the product is that your customers have ordered, delivery is a major factor that can affect their overall impression of your brand. Customers now have higher expectations when it comes to the standard of their delivery, and certain things have now become expectations. On average, nearly 70% of customers can be discouraged from making a purchase by the delivery options that are available.
Standard expectations for delivery
There are standard delivery options that people have come to expect nowadays which generally offer at least the choice between First and Second class delivery – either 1 or 2 day delivery, or 3-5 working day delivery. Whilst these may be sufficient for many customers, others, particularly business customers, may require different delivery options that are faster or more specific.
Bespoke delivery options
Convenience is key to customer satisfaction when it comes to delivery options. A growing number of companies now require express, next day delivery services, or sometimes even on the same day. Often, customers want to be able to choose a specific hour delivery slot to ensure that someone is available to collect the delivery, as well as having it on time for the purpose that it's been bought for.
Meeting customer demands
The overall impression of your brand can rest on the delivery experience that your customers receive. Meeting their demands for selected services can be what makes or breaks their decision to purchase an item or make an order. Perhaps the most important thing is to give your customers a choice – they may want faster deliveries at a specified convenient time, or they may be satisfied with a slower delivery speed at a lower price. Giving your customers a choice of options to suit them will give them an overall greater experience and lead to more sales.
Outsourcing your deliveries
Providing your customers with a variety of options can be costly, particularly in the case of next day delivery where there may be fewer orders that are being dispatched to different locations across the UK. This is where outsourcing your delivery services can prove to be useful.
Logistics specialists like UCS already have an established network of delivery routes and couriers who can deliver your customers' orders efficiently and at a lower cost, since delivery costs can be shared for multiple deliveries. It also means that you can give your customers a wider choice of delivery options. Where you may have limited resources in-house such as a small number of drivers within limited locations, logistics specialists will have a wider variety of route options that can ensure a faster and more reliable delivery speed for greater customer satisfaction.
Find out more about using UCS' logistics services today by giving one of the team a call today on 08448 793229.