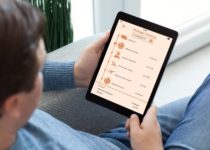 There are two types of customers – those who place their order and then simply wait without thinking about it, and those who like the ability to track their order during the shipping process, monitoring each stage and knowing exactly when their parcel will arrive. This is quickly becoming the norm for many customers, particularly those spending a large amount, and being able to provide them with easy-to-use tracking that gives a clear picture of their order to delivery journey is absolutely key to boosting your customer satisfaction.
Increased interaction and feeling significant
One benefit for you as a business is that providing tracking information to your customers increases interaction with your brand. It means that they may spend a longer overall time on your website, which can lead to further purchases, but at the same time, there is complete transparency for your customers who are able to see exactly the progress of their order. This means that they feel valued and that their personal order is significant.
Choice of tracking gives a feeling of control
There are a range of ways to provide tracking information to your customers, and giving them the choice to track their order allows them to feel a sense of control. It creates an ethos of openness between the brand and customer, which in turn increases trust, and overall customer satisfaction. This is especially true if your tracking method displays a range of stages so your customers can also see how far through the delivery process they are.
Tracking improves delivery convenience
Deliveries arriving at an inconvenient time can be frustrating, which is another reason why tracking is important to boost your customer satisfaction. As customers are able to see when their orders are out for delivery, they can also see when their order is likely to be delivered to them, both the date and the rough or even exact time.
This makes it easier for them to receive orders on time instead of missing deliveries, so prevents any frustrating situations or delays in delivery occurring. Recipients can know exactly when they will receive their order, and plan anything necessary around that. At the same time, regular updates can be sent to your customers via email, text or call, depending on their personal preferences, in case there are any changes to their order.
Make tracking easy
Make tracking easy for ultimate customer satisfaction. Why not send the tracking link directly within a confirmation email or text once the order is placed? You can send any details or estimated arrival times, and the link means that your customers have the tracking information that they need right at their fingertips anytime.
If you're looking to utilise order tracking for your customers, get in touch with UCS today on 08448 793 229 to discuss how we can help to improve your delivery strategy.