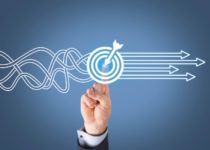 Running an online business is great – especially when that business starts to take off and the orders start pouring in. However, the reality of this is often a long daily slog through packing and fulfilment that leaves you with very little time to focus on the creative direction and strategy that got you to this point in the first place. This is where outsourcing can be a real bonus for businesses, whether large or small. Being able to outsource your order fulfilment will help to keep your costs down – and there are a number of other benefits too.
Improve the service you offer
If you're currently managing your own order fulfilment then this could be subject to the time demands and restricted resources of the business. That can result in a process that is inefficient and slow, making customers frustrated. Outsourcing order fulfilment ensures a consistent level of service – orders are dispatched on time, in the right quantities and correctly packed. If you're an online business with no face-to-face contact then the receiving deliveries part of the customer interaction process is key.
Free up time for better things
If you're looking for ways to introduce time efficiencies into your business then outsourcing order fulfilment makes a big difference. Once outsourced, order fulfilment happens in one place and the entire process is taken out of your hands, from picking and packing to placing the orders in the hands of the courier or postman. Order fulfilment is a labour intensive process that is essential but not hugely productive in terms of driving the business forward – outsourcing it leaves you to focus on the higher level thinking.
Volume shipping costs less
There's a common perception that doing your own picking and packing is one way to save a business money. However, the reality is that when you outsource this to a volume provider already doing the same for other businesses too you benefit enormously on the costs front. Order fulfilment companies dealing with multiple accounts can access reduced postage rates and work at a much faster pace, generating savings that can be passed on to the customers.
Inventory tracking
When you work with an order fulfilment outsourcer the process is very transparent. Reporting on inventory levels is no longer your responsibility and you'll get regular updates about where stock levels lie – all you need to do is make the decisions about when to re-order. Not only does this reduce employee time spent on tasks like stock taking but it makes inventory tracking much more accurate and efficient too.
Streamlining operations
Outsourced order fulfilment tends to be much faster than handling this task in-house and if you are no longer dealing with this on premises you can streamline your operations with no drop in service. This can free up budget previously spent on warehouse space or stock keeping staff, which you can channel into areas of the business where you'll really see a return on investment. With outsourced order fulfilment you can become a much more agile and focused company in one simple step.
If you're looking to outsource your warehousing, supply chain management or order fulfilment, get in touch with UCS today on 08448 793229.