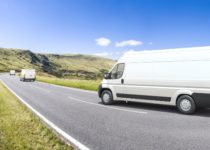 Autonomous delivery is something that is being increasingly talked about from both a perspective of the deliveries, as well as from the customer perspective. It sounds good, but is autonomous delivery a realistic expectation in the near future?
Major companies are pioneering autonomous deliveries
Many major companies are now pioneering the idea of autonomous delivery services, and have been granted patents to assist them with this vision. From drones to driverless vehicles, over the past few months, more and more companies have been talking about the possibility of autonomous delivery services.
What benefits could this potentially bring?
Greater efficiencies and lower transportation costs
The whole concept of autonomous delivery is set to offer greater efficiency of deliveries, since deliveries are not delayed by manual sorting or drivers not turning up, for example. Driverless cars should be able to transport more parcels since they would have more space, which could increase efficiency too.
Greater safety and guaranteed delivery
Delays in delivery times and security are two major concerns for customers, and autonomous delivery services are one way that these things can be improved. Because delivery times wouldn't be relying on the driver's driving knowledge, all deliveries would be delivered via the most efficient route possible. Fewer people would need to come into contact with the parcels, meaning that security risks are reduced and parcels are less likely to be intercepted or damaged.
A long way to go to automation
Despite obvious potential benefits, the technology required to allow delivery services to become fully automated is a long way off where it needs to be. Some companies have trialled automated delivery services, but although automation is progressing, it is still very much a concept of the future and needs refining and logistically working out before it will come into action.
Fast and reliable delivery services
UCS offer fast and reliable delivery services including next-day delivery. Our services are quality managed at every stage. We are regularly audited to ensure we are compliant with ISO90001 regulations, so that our clients can rest assured that all deliveries will be made to their clients securely and to exceed their expectations.
Get in touch with UCS today on 08448 793 229 to find out more about using our services.