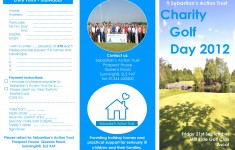 Friday 21st September, 2012
Mill Ride Golf and Country Club, Ascot
The annual day Golf Day is a relaxed, fun event and offers the chance to play on a picturesque Championship course with friends or colleagues.
All participants are welcome to enter as an individuals or team, the more the merrier.
This is the third year of the event and thanks to many participants has always been successful and helped us raise funds for a great cause.
Hopefully the weather is a little better this year!!!
If you wish further information please contact info@theucsgroup.co.uk or info@sebastiansactiontrust.org