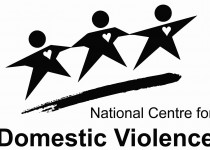 International logistics specialists UCS are proud to announce their support for the National Centre for Domestic Violence.
October is National Domestic Violence Awareness Month and to mark the start of the month long campaign, the National Centre for Domestic Violence are working with acclaimed artist Adelaide Damoah and hosting a unique art exhibition to lift the lid on the seriousness of this crime.
Ten pieces of art will be on display throughout the evening, each one depicting a different case of domestic violence.  As part of their support UCS have agreed to deliver all the artwork for the evening and offered their services to the charity for any future events.  General Manager of UCS Richard Mansell said; 'We were asked to get involved as delivering paintings isn't always an easy task, especially when they're still wet!  We pride ourselves on being able to adapt to almost any situation and when we found out the NCDV were looking for help we didn't hesitate in offering our services as it's such an important cause.'
The National Centre for Domestic Violence (NCDV – www.ncdv.org.uk) provide a free, fast emergency service to survivors of domestic violence regardless of their financial circumstances, race, gender or sexual orientation. The service allows anyone to apply for an emergency injunction within 24 hours of first contact (in most circumstances).
The exhibition will be held at The Club Bar and Dining, 21-22 Warwick Street, London W1B 5NE from 6pm.