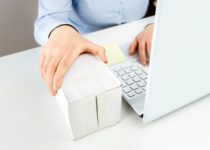 Reverse logistics is growing in importance, particularly within e-commerce and distribution from online sales. If it is managed well, it can demonstrate a high level of customer service, leading to more satisfied customers.
What does reverse logistics mean?
As a business providing goods, it's vital to realise that the customer journey doesn't always stop at the initial delivery. Returning items, or reverse logistics, is now common, with many companies offering a free returns period, such as leading clothes brands. Customers buying online cannot try the products or see what they are like, so sellers are bound by long distance selling regulations which entitle the buyers to return the items if they're not as expected.
How this affects supply chain management
Companies must take into account the impact that returns will have on their overall revenue and in-house processes. You must factor in the costs of providing shipping for any returns, so may have to absorb these costs internally. However offering reverse logistics services can actually increase your overall income dramatically. This is because many customers will buy from you knowing that they have the option to return the item, and not having this option will put off up to 85% of potential buyers.
Meeting customer expectations
The option to return items free of charge within a set period of time is now a common customer expectation and it's important to be able to offer this to keep up with competitors within the market. Customers want the security that a returns policy offers them, and whilst many customers will not actually require this service, it can give them the peace of mind that will secure the sale.
Prepaid options and managing your reverse logistics
Reverse logistics doesn't need to be complicated. Many companies choose to send pre-paid returns labels with clear returns instructions, which can then be used by the customer if necessary. This gives greater control to the seller, since all returns are sent with the same returns information that is uniform across all returns packaging. It ensures that the correct information is filled out in order to process the return, such as the reason for return, item number, and customer information, and makes the overall process much more efficient.
Cost efficiency and simplicity
It also guarantees that the return is sent to the correct address, and reduces the likelihood of it being lost in transit, which is important as this can complicate the whole reverse logistics process. Prepaid labels and packaging can cut returns costs too, since customers are able to simply drop off their parcel to their local post office or collection point to be collected with other parcels, without companies having to send designated couriers for each parcel. By having a standardised returns procedure, all logistics are streamlined.
UCS manages the warehousing, shipping and reverse logistics for a wide range of companies both nationally and internationally. For advice about your returns policy, get in touch with UCS on 08448 793229 today.