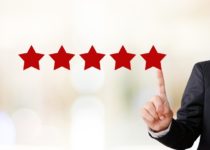 More than 88% of online shoppers now look at online reviews and factor them in to a purchasing decision. So, what people say about your business online has become incredibly important to whether or not it is able to grow. Customer communication is one of the secrets to helping improve the reviews you get from your customers when it comes to delivery. These are the key moments when customer communication really matters.
Just before order
Before any actual channels of communication have been opened, the clarity and choice that you provide to customers when it comes to delivery will have an impact on whether they place an order. 83% in a Sift survey said that they expect to see delivery options provided next to the item they are about to order and the right delivery option can have a lot of influence over whether the order is actually placed.
After the order has been placed
Proactive communication starts with an order confirmation email as soon as the order has been placed. This should include a clear explanation of the dispatch and delivery process to help manage expectations. Customer trust can be strengthened by communicating a potential delivery date so that there's clear knowledge of when an order is likely to arrive. It's important to understand that most customers want to be able to track the status of their order – and many will want almost constant reassurance as to where the order is. 81% will track an order, not once, but twice during the process of delivery.
On the day of delivery
A successful first time delivery is the key to customer satisfaction – otherwise you're dealing with a disappointed customer or one who has to go to the inconvenience of arranging another delivery date. So, being able to communicate specifically about the time of delivery is a big advantage. 83% of people expect to be told a guaranteed date for delivery and roughly the same number also expect a time slot to be provided. If you can do both – and deliver on time – then you're going to have a very happy customer who is much more likely to go off and write a positive review about your business.
When problems arise
Customers are much more likely to go online to write a review about deliveries that have gone wrong because there is often a sense that no one is listening. So, when it comes to customer satisfaction, you can circumvent this instinct by making sure that fast, attentive communication is there for customers who experience issues. There are a lot of options for solving delivery issues, from a simple, fast apology, to issuing refunds or vouchers. The only sure fire way to alienate a customer so that they go on to write a negative review is to fail to communicate.
High quality courier and logistics solutions can contribute to how well you communicate with customers – and how satisfied they feel. Embracing customer communication could be the key to improving delivery reviews. Contact us to see how we can help.