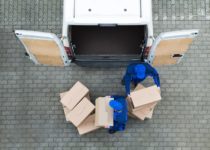 There are many great ways to build positive relationships with your customers and clients. Value pricing, exciting products and services and energetic customer service all contribute towards ensuring that your business grows and builds. And then there's delivery – if you're looking to set yourself apart from the rest of the market and create long-term bonds with customers then being able to ship reliably and quickly is key.
Why is same day delivery so appealing for customers?
Flexibility – whether business or personal, buying decisions are often unpredictable. Planning ahead may not be possible in some circumstances and in others there may simply be no time. Same day delivery means that customers can get what they need without waiting, no matter how last minute the situation is. This kind of flexibility can be crucial in building strong customer relationships because it means that when something urgent is required there is no need to go elsewhere.
Service – we all want to partner with people who provide fantastic service. Often that means catering to the needs of the customer even when they go outside of average expectations. Same day delivery offers the opportunity to give customers an upgrade in experience and to enjoy a service that they simply may not get elsewhere.
Convenience – positive customer relationships often arise from being able to make life easier for the consumer. What can you do to make their experience of your business a better one and to take one problem off their list for the day? Same day delivery can be a real lifesaver for customers across a whole range of different situations. From urgent outgoing shipments, through to incoming essentials, if you can offer same day delivery then it's a convenience that customers often won't get elsewhere – which instantly sets you apart from your competition.
Trusted relationships – customers want to be able to trust that they can rely on a business to perform or deliver when absolutely necessary. Being able to offer express delivery shows an appreciation of the pressures customers face, as well as a willingness to adapt to help accommodate them. This kind of approach helps to build the foundation for customer trust.
How can same day delivery work for you?
Outsourced delivery services can provide the opportunity to offer same day delivery without the impact of cost or time on your internal resources. It's much more cost effective to work with a reliable third party provider than to try and offer this kind of service yourself. Plus, the professional standards of outsourced delivery services ensure that promises are met, which can have a very positive impact on overall perception of service quality.
Whether you're looking to expand your offering, or simply to find better ways to create customer trust and distinguish yourself from the competition, same day services are an option that customers love.
Working with an outsourced delivery service provider allows you to integrate different options at a manageable cost and with very little additional effort. Get in touch with UCS today to discuss how we could help to provide delivery services that meet your customers' needs.